Books On The Spotlight # 2
Posted by : Ruby Escalona
Monday, January 4, 2010
Books on the Spotlight is a monthly event I'm doing to highlight books that I've been reading and would feature reviews in the next few weeks.

For January 2010, the books I hope to complete and post reviews of are as follows:
*all images searched from google images; product descriptions from Amazon.com*

Extravagance - Gary Krist.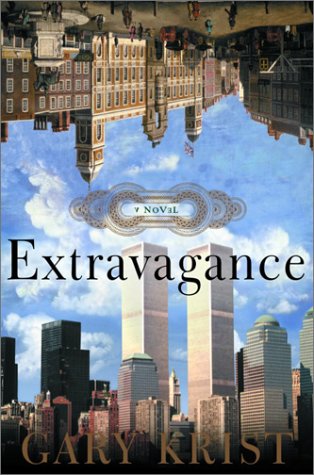 William Tobias Merrick, an energetic young man from the provinces, travels to the big city in a time of great optimism and ferment, hoping to make his mark on a frenzied, money-crazed society obsessed with the promise of new technologies.

The city in question is London in the 1690s; but it is also New York in the 1990s. The new technologies are diving bells, pneumatic winches, and "sucking-worm" drainage engines; but they are also wireless telecommunication devices, patented biotechnology processes, and revolutionary electronic Internet routers. Only the sense of unlimited possibility remains the same throughout.

Unfolding simultaneously in two distant--but remarkably similar--periods of history, Extravagance is a comic, pictaresque novel of financial mania, the story of a world gripped by a terminal case of irrational exuberance. Navigating the perils of both eras is a single cast of characters: Will himself, a young man on the make, eager to do whatever it takes to make his fortune; Will's uncle (and sponsor) Gilbert Hawking, a shrewd businessman with one foot in the Old Economy and one in the New; Benjamin Fletcher, the developer of a pioneering new technology destined to set the world on fire; and Theodore Witherspoon, the cheerfully unscrupulous wizard of the financial markets who promises to make them all wealthy beyond their dreams.

Meanwhile, Will's aspirations are complicated by his pursuit of Ben Fletcher's sister, Eliza, the gorgeous and disconcertingly aggressive woman who is as desirable as she is elusive. Can Will succeed in his efforts to win both Eliza and the fortune that her brother's new technology seems likely to bring him? And can he make it all happen before the general euphoria of the age reaches its inevitable climax?

Extravagance is a uniquely conceived work of high comic entertainment -- an ultra-smart time machine of a novel that proves that both love and greed are timeless.


Harry Potter & the Chamber of Secrets


The Dursleys were so mean and hideous that summer that all Harry Potter wanted was to get back to the Hogwarts School for Witchcraft and Wizardry. But just as he's packing his bags, Harry receives a warning from a strange, impish creature named Dobby who says that if Harry Potter returns to Hogwarts, disaster will strike.

And strike is does. For in Harry's second year at Hogwarts, fresh torments and horrors arise, including an outrageous stuck-up new professor, Gilderoy Lockheart, a spirit named Moaning Myrtle who haunts the girls' bathroom, and the unwanted attentions of Ron Weasley's younger sister, Ginny.

But each of these seem minor annoyances when the real trouble begins, and someone--or something--starts turning Hogwarts students to stone. Could it be Draco Malfoy, a more poisonous rival than ever? Could it possibly be Hagrid, whose mysterious past is finally told? Or could it be the one everyone at Hogwarts most suspects...Harry Potter himself?